Bio Natural
Instant Hand Sanitizer
Accessible – No soap? No water? No towels?…NO PROBLEM! When you can't wash or between washings, apply Bio Natural AloeGel™ liberally to unsoiled hands and rub in thoroughly. It's that easy!
Effective –Bio Natural AloeGel™ provides broad-spectrum antimicrobial activity, killing 99.9% of harmful microorganisms in 15 seconds. Effective against Corona Virus,  Staphylococcus aureus, Pseudomonas aeruginosa, Streptococcus faecalis, Escherichia coli, Candida albicans and other related organisms. Even effective against MRSA and VRE!
Gentle –Bio Natural AloeGel™ contains moisturizers and skin conditioners including vitamin E and Aloe to help prevent drying, cracking or irritation of the skin. Our unique formula helps soften your hands, yet leaves no sticky residue. Smells great, too!
Convenient –Bio Natural AloeGel™ is available in three sizes to provide the convenience of hand sanitizing whatever your location: In today's fast-paced healthcare environment, compliance with handwashing guidelines is a challenge. Let Bio Natural AloeGel™ solve the problem. Bio Natural AloeGel™ is a readily accessible, effective, yet gentle hand sanitizer. The product referenced on this detail page is sold be 12/Cs.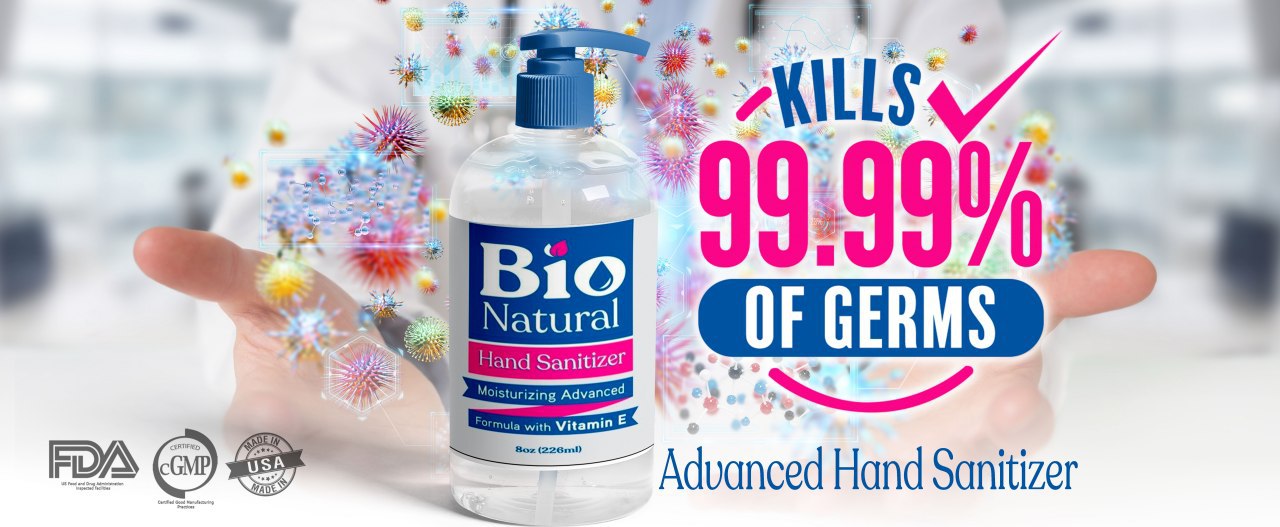 Sell Any Kind of Products
Get This limited offer, valid until Inventory Lasts
LIKE , SHARE AND FOLLOW US