Taylor Swift – 23 Secrets Revealed!
Trending | September 2, 2019
6. Taylor Swift Sings Karaoke…With Royalty!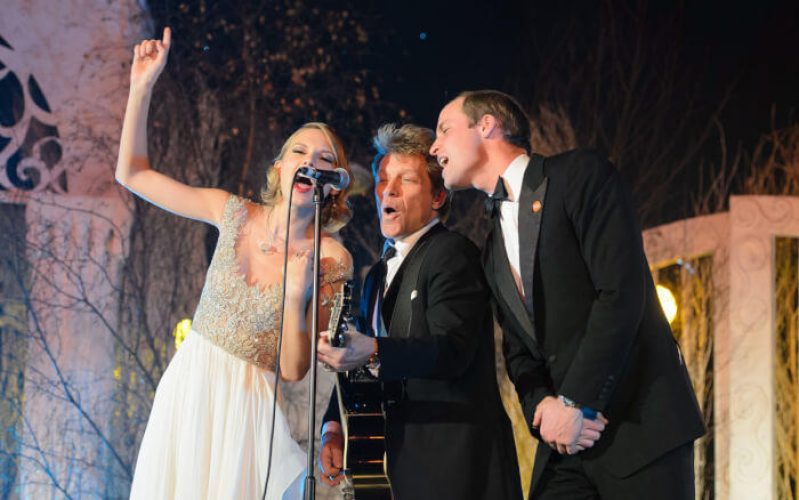 Now that's not something many people can say! In 2013, while attending the private Winter Whites charity event at Kensington Palace in England, she sang several songs with none other than Prince William! And who provided the music? Only rock'n roll royalty Jon Bon Jovi! On his song, "Livin' on a Prayer", Bon Jovi sang the low notes and played acoustic guitar, Swift went for the top line, and William provided a well-executed mid-range harmony. If that trio can't raise money for a cause, nothing can!
NEXT >>